MindFuel creates opportunity.
We inspire students to discover their creative potential in classrooms and beyond. MindFuel's educational programs prepare new generations to solve the problems of tomorrow. As a result, we are an agent of change helping to diversify the economy by training knowledge-based workers.
MindFuel inspires curiosity.
We create captivating hands-on and online science programs that facilitate science, technology, engineering and math (STEM) learning. By inspiring students to explore science at a young age, we equip them with the skills and knowledge to be tomorrow's thought-leaders, innovators and entrepreneurs.
MindFuel ignites classrooms.
We collaborate with subject matter experts to create science resources that engage the students of today. Through programs like Wonderville, we connect teachers with tech-infused classroom tools, STEM-based lesson plans and interactive games designed to meet learning objectives and fit curriculum.
For over 25 years, MindFuel has been creating unique STEM learning resources that spark a child's curiosity and ignite a lifelong passion for science. Established in 1990 as Science Alberta Foundation, MindFuel is a registered charitable organization committed to developing and distributing captivating hands-on and online science programs that ignite a passion for STEM (science, technology, engineering and math) in students of all ages and inspire them to become the next generation of innovators and problem-solvers. By encouraging exploration of real-world science and technology, we inspire a lifelong appreciation for science learning. Our award-winning programs fuel curiosity, critical thinking and imagination in students in Alberta and beyond. MindFuel's programs are Wonderville, Ignition Pack and Edacity.
We also offer scholarships to students choosing to enter STEM post-secondary studies.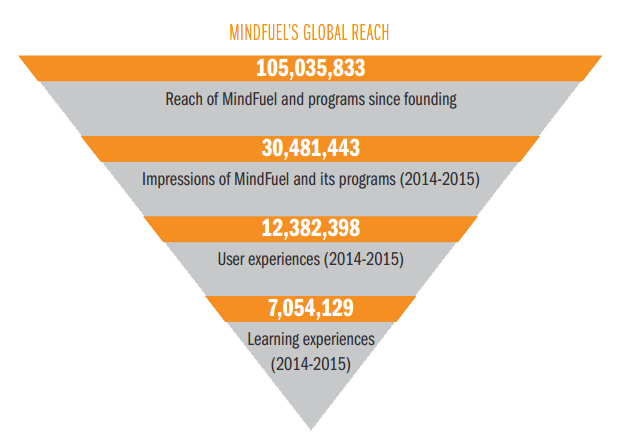 To date, we have developed numerous award-winning programs – Science-In-A-Crate, Aboriginal Ways of Knowing, Wonderville, Bust-A-Myth, Ignition Pack, and Edacity – and have reached over 105 million people throughout Alberta, across Canada, and internationally.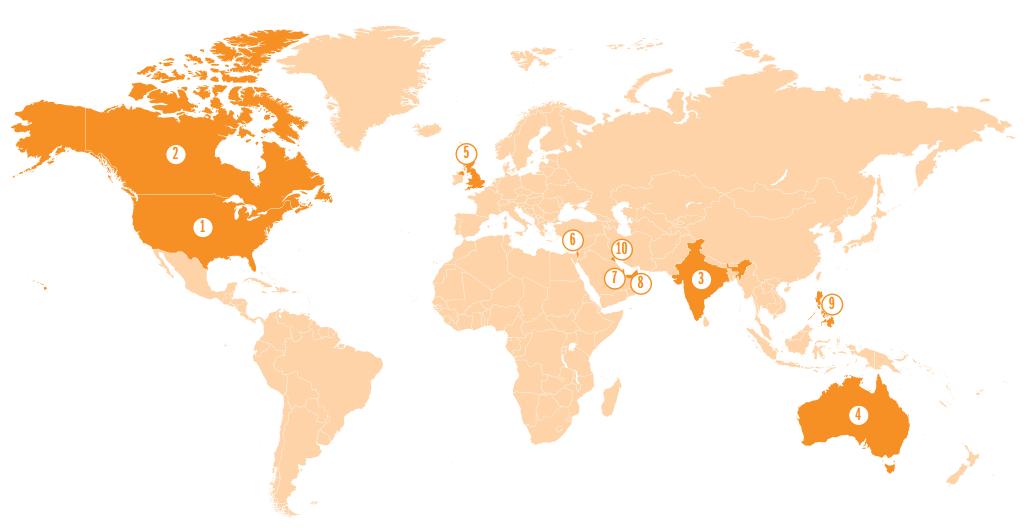 MindFuel's STEM-based resources have been recognized internationally and gained popularity around the world in countries including Canada, the United States, the Philippines, Qatar and India.
MindFuel is the result of a great visionary
In April 1989, Jim Gray spoke at a Calgary Rotary Club luncheon, where he shared his concerns about Alberta's future given the relatively poor performance of students in the Organisation for Economic Co-operation and Development (OECD) rankings. He knew our future would be much stronger if we could help students embrace learning. To compete on the global stage, Alberta needed to invest in its youth and focus on building the knowledge workers of tomorrow.
In 1990, with the support of committed collaborators including the provincial government, corporate and educational sectors, Jim Gray's vision resulted in the founding of Science Alberta Foundation. His idea of a provincial network of science centres evolved into the unique concept of a science centre without walls and an unconventional, dynamic organization that created a network – not of science centres – but of people immersed in scientific endeavours. "Not bricks and mortar," he said, "but people and communities." This would represent a "bottom-up" approach, a tough, scrappy, non-institutional organization, running ahead of the pack – with grassroots involvement at every step.
In 2012, Science Alberta Foundation began operating as MindFuel.