From a small grassroots beginning, to the world-class organization MindFuel is today, these are some of the incredible people who have helped shape, influence and lead us to excellence in science learning and education.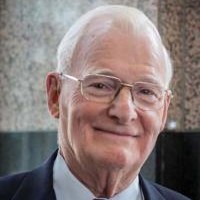 James (Jim) Kenneth Gray O.C., A.O.E.
Founding and Honourary Chair, Science Alberta Foundation
In April 1989, Jim Gray presented at a Rotary Club luncheon in Calgary, Alberta, articulating his vision of the significance of science in the community and to the future of Alberta. He shared his concerns regarding the lack of high performance of Alberta students, at that time, in OECD rankings. Jim created awareness and support regarding the importance of cultivating an Alberta that could compete on the global stage, and that the key to achieving an economically strong province began with investing in the knowledge workers of tomorrow – Alberta's youth.
In 1990, with the support of committed collaborators including the provincial government, corporate, and educational sectors, Jim's vision resulted in the founding of Science Alberta Foundation (SAF). His idea of a provincial network of science centres evolved into the unique concept of a science centre without walls, and an unconventional, dynamic organization that created a network – not of science centres – but of people immersed in scientific endeavours. "Not Bricks and Mortar", he said, "but people and communities." This would represent a "bottom-up" approach, a tough, scrappy, non-institutional institution, running ahead of the pack – with grassroots involvement at every step.
The essence of MindFuel today still reflects the high ideals set forth by Jim. From small beginnings, SAF has grown into MindFuel, which to date has developed numerous award winning programs – "Science-in-A-Crate", "Aboriginal Ways of Knowing", "Wonderville", "Bust-A-Myth", "Ignition Pack", and "Edacity" and has delivered over 25,000,000 of these programs throughout Alberta, across Canada, and internationally. MindFuel, like SAF in its early days, continues to Ignite Curiosity, Critical Thinking and Imagination, not only in students, parents, and teachers in Alberta, but around the world.
After 25 years of serving Alberta and beyond, MindFuel continues to address the challenges facing our country and our province – a shortage of knowledge workers with expertise in science and technology and the ongoing need to build a culture of innovation and entrepreneurship.
Jim was educated at Ridley College in St. Catharines, Canada. He came to Calgary in 1956 to pursue a career in Alberta's energy sector. In 1973, he co-founded Canadian Hunter Exploration, an organization that became one of Canada's largest and most successful natural gas companies.
Jim served as an independent director of Brookfield Asset Management  for 15 years and remains the company's Energy Chairman. He is Director Emeritus of CN Railway after serving on that board for 13 years.  His other directorships have included the Hudson's Bay Company, Emera/Nova Scotia Power, Phoenix Technology Services and Cequence Energy Inc. He currently sits on the boards of Atlanta Gold Inc. and RS Technologies
Among his not-for-profit activities, Jim is Chairman of the Calgary Academy Education and Research Foundation, Honourary Chair of the Canada West Foundation and an Honourary Life Director of the Calgary YMCA.
Jim has been inducted into the Order of Canada, the Alberta Order of Excellence, the YMCA Fellowship of Honour, the Canadian Petroleum Hall of Fame, the Calgary Business Hall of Fame and the Canadian Business Hall of Fame.
This is one man who clearly doesn't believe in letting the grass grow under his feet.
Thank you, Jim Gray, for championing the formation of Science Alberta Foundation.  We are grateful for your dedication, passion and vision to create an organization that has affected so many youth around the world.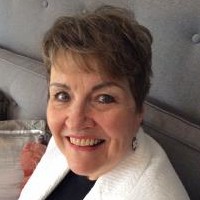 Anne Tingle
Founding Executive Director, Science Alberta Foundation
In 1990, Anne Tingle was the founding Executive Director of SAF. Serving for almost 10 years, Anne was instrumental in executing the mission set out by the board of directors to create a world-class organization that brought science to the people.
Over the course of her time at SAF, she spearheaded numerous programming initiatives including the first travelling exhibit, "The Body in the Library" a forensic science program.  Due to high demand and circulation, the travelling exhibits program paved the way for future interactive exhibits. SAF's very popular and innovative "Science-in-a-Crate" was launched in 1993 and became a teacher favourite in schools all across Alberta serving over 200 communities throughout the 1990s. The award winning "Aboriginal Ways of Knowing" was also introduced to acknowledge the traditional ways of understanding science in Aboriginal Culture. Then in 1999, under Anne's lead and through collaboration with numerous stakeholders, SAF celebrated a decade of excellence, and the doors to the Alberta Science School opened. Over the course of Anne's tenure, SAF started from a grassroots organization in its early days and grew in size to become a world-class organization that succeeded in supporting educators to inspire young minds and excite the inner curious scientist in all of us. To this day, MindFuel continues to Ignite Curiosity, Critical Thinking and Imagination, thanks to the ground work done by Ms. Anne Tingle.
Prior to co-founding Science Alberta Foundation, after completing university, Anne was a teacher in Coaldale and Calgary. She was a member of the provincial Home and School Association executive.  After this Anne served for nine years as a trustee on the Calgary Board of Education, two terms as Chair of the Board. During this time she was a member of the Alberta School Trustees' Association. In 1990 Anne was appointed Chair of  Mount Royal College, where she served for more than six years, and following that she was appointed to the University of Calgary Board of Governors where she served for six years. Anne was a founding member of the Calgary Winning Women Groups which provided political skills training seminars and workshops for women interested in seeking public office. Anne also served on the board of The Calgary Foundation. Currently Anne serves on the board of CERA (Centre for Education Research Applications), is on the executive of the Calgary Women's Literary Club (founded in 1906), and holds a leadership position in her Church's women's organization.
Thank you, Anne Tingle.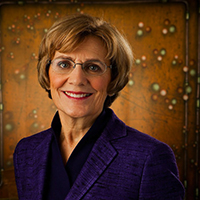 Dr. Arlene Ponting
President Emerita, MindFuel
Past CEO, Dr. Arlene Ponting, who successfully led SAF for thirteen years, was bestowed by the Board with the honourary title of President Emerita upon the appointment of Cassy Weber as CEO on November 1, 2012. Arlene and Cassy Weber collaborated until the end of 2012 to transition key business units' management responsibilities.
Dr. Ponting grew SAF into a world-class organization.  In 2012, SAF won a Webby Award for its animation on nanotechnology.  The Webby is the leading international award honouring excellence on the internet including websites, interactive advertising and online film and video.  SAF also won a 2011 Digital Alberta Award and was a finalist for a 2011 Alberta Science and Technology Leadership Foundation Award in Science Education and Awareness.
SAF has been recognized as a leading science promotion organization in Canada and is achieving its mission of encouraging youth to enter careers in science and technology and fostering a citizenry that can make informed decisions about science issues facing society.
Dr. Ponting has a B.Sc. (Hon) in Pharmacy and a Ph.D. in Educational Administration from the University of Alberta. She serves on the National Science and Engineering Research Council and the Calgary Chamber of Voluntary Organizations.
Dr. Ponting received the Alberta Centennial Medal in 2005 in recognition of outstanding service to the people and the province of Alberta. She was selected by Alberta Venture as one of the top 50 influential people in Alberta in 2008 and was selected as one of the WXN 100 Most Powerful Women in 2009 and 2010.
Thank you, Arlene Ponting.