K-12 e-Learning
Igniting a passion for science knowledge
Every child begins with a natural sense of curiosity and wonder. They are born scientists, engineers, and creators ready to discover the world at every turn. – Shilling, R. (2015).
Our eLearning division, Wonderville Enterprises (WVE), develops online platforms designed to support K-12 students in their learning journey as either an in-classroom or self-directed resource.   As experts in the interactive eLearning space, we understand how to develop resources that immerse students into the fun world of STEM through engaging activities that align with curricular science standards.
Each year through our eLearning division, we reach over 2,000 communities in every province and territory in Canada, and have served tens of millions of teachers, students and parents since launch.   During the last fiscal year, we delivered over a million learning sessions to K-12 students in Canada and over five million worldwide, engaging youth in the world of space and astronomy, robotics and coding, health sciences, STEM foundations, and more.  Finally, WVE distributes programming to more than 190 countries.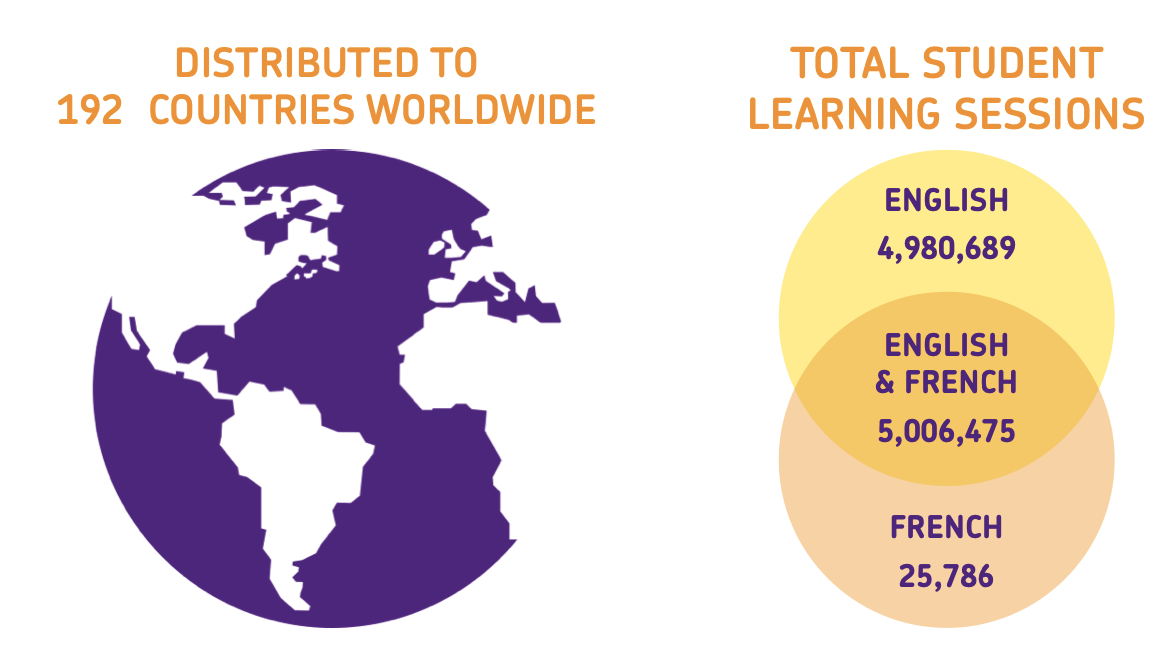 "Excerpt from 2021/22 MindFuel Annual Report: Global Distribution of Users"
You can learn more about each platform on their page by clicking the logos below: