Innovation Exchange: Partners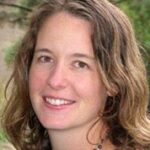 Marie-Claire Shanahan
Werklund School of Education
Marie-Claire began her career path studying physics and mechanical engineering at Queen's University in Kingston. She worked for Actua, a national science and engineering outreach organization, and then enrolled in the BEd program at Queen's. Her subsequent career brought her diverse experiences from teaching science and math at Toronto girls' schools to developing science enrichment programs in northern Cree and Inuit communities. Fascinated that students in all contexts shared the same lament, that they weren't the right kind of people for science, she returned to graduate studies at the Ontario Institute for Studies in Education at the University of Toronto, studying issues of identity, gender and perceptions of science. The allure of the Rockies was strong though, and she moved west to spend six years as an assistant and associate professor of science education at the University of Alberta before moving to Calgary to take up her current position in July 2013.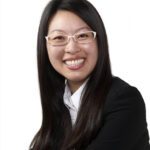 Man-Wai Chu
Werklund School of Education
Man-Wai Chu has taught high school mathematics and science with the Calgary Catholic School District for several years before returning for graduate school. She attended the University of Alberta for her Bachelor of Science, Bachelor of Education, and Master of Education; currently, she is completing her doctoral studies in Measurement, Evaluation, and Cognition at the same school. Man-Wai joined the Werklund School of Education in 2015 and is currently an Assistant Professor in the Learning Sciences program. She teaches both graduate and undergraduate classes in statistical research methods and educational assessment. Her research focuses on using innovative assessments, such as interactive digital environments, to measure students' performance-based skills in the classroom and on standardized tests. An extension of her research with these assessments has led her to studying students' development of mental models and their associations with affective variables that enhance assessment performance; this research is guided by the Learning Errors and Formative Feedback (LEAFF) model.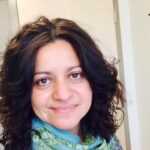 Gabriela Alonso Yanez
Werklund School of Education
Learning opportunities and social dynamics in the context of sustainability and global change are the focus of Gabriela's research. Specifically, she is most interested in understanding the factors and conditions that influence how research teams produce integrated, action-oriented socioecological knowledge. Over the last ten years, Gabriela has participated in several collaborative research projects, with multiple aims: to build researchers' and organizations' capacity for international research collaborations; to engage stakeholders in co-designing and co-producing solutions-oriented knowledge; and to develop networks of mutual learning. Gabriela currently teaches STEM education, design thinking in education, interdisciplinary research, and formative assessment in her role as an assistant professor in the Werklund School of Education at the University of Calgary, Canada.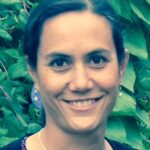 Julie-Anne Fritz
Mount Royal University
Dr. Julie-Anne Fritz completed her Ph.D. at The Australian National University conducting research aimed to identify and validate new drug targets for the control of parasitic worm infections. She then moved to Canada in 2010 to carry out research at the University of Calgary to isolate novel proteins involved in Vitamin B12 metabolism. She has taught biology courses at The Australian National University and is currently teaching science-based courses at Mount Royal University. She has also worked with school-aged children as a Math & Science Tutor, and delivered non-science based programs to children aged 4-18. Dr. Fritz became involved in the Innovation Exchange team as she strongly believes in the importance of innovation, STEM education, and fostering cross-disciplinary team environments.

H. Douglas MacDonald
Mount Royal University
Douglas is an Associate Professor (Entrepreneurship) with Mount Royal University's Bissett School of Business. He was awarded his PhD in 2010 from the University of Stirling, Scotland. His thesis was titled; "Knowledge Management Processes of Growth-oriented SMEs: An Atlantic Canadian Perspective". Douglas has over 20 years' experience in management and entrepreneurship; including the founding of two SMEs in the tourism and outdoor specialty retail sectors. His corporate business experience has been in the area of product management and market research with the Hudson Bay Company (Toronto) and with several diversified Atlantic Canadian firms. Prior to joining MRU, Douglas was Director of the John Dobson Centre for Innovation and Entrepreneurship at Mount Allison University plus an Adjunct-Professor in Mt. A.'s Commerce Department.
Save
Save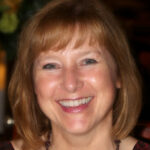 Lynn Moorman
Mount Royal University
Lynn Moorman (Ph.D., University of British Columbia – Geographic Education; MSc and BSc (Hons), University of Calgary, Geography) is an Associate Professor at Mount Royal University, in Calgary, Canada. Her research integrates both disciplines of education and geography, looking at geospatial literacy, geospatial technology innovation, and the practice of geographic education, in both post-secondary and K-12 (kindergarten to Grade 12) environments. Lynn currently offers courses in spatial analysis (Mapping, Remote Sensing, and GIS), geomorphology, spatial innovation (Digital Earth), and scientific literacy in the Departments of Earth and Environmental Sciences and General Education at Mount Royal. Lynn is a Killam Scholar, Governor of the Royal Canadian Geographical Society, a current task force member and past recipient of the Salvatore J. Natoli Dissertation Award for the National Council on Geographic Education (2015), and recent recipient of the Petro Canada Young innovator Award (2016).

Bill Howe
Edmonton Public Schools
Both as a teacher and now as a researcher, Bill has been interested in the blurred lines of overlap and distinction between creativity and innovation. Interestingly, the challenge to education is how to create time and space for the 'messiness' inherent in both. Recently, Bill has explored the nature of failure and its relationship to creativity and innovation as well as how it relates to the attributes or competencies of self-reflection, critical thinking, citizenship and resiliency. Aside from his work with the Edmonton Public Schools, Bill is also a PhD Candidate in Secondary Education where he focuses on the exploration of how aesthetics often drive non-cognitive and embodied aspects of learning. This, too, relates to the questions behind what motivates students in their learning and how the non-cognitive forces are often the most salient in terms of the generative or productive capacities of children acting on and in their world.

Aaron Dublenko
Edmonton Public Schools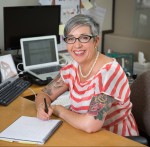 Margaret Glover-Campbell
MindFuel
A self-confessed science and 'technology-geek', Margaret has spent over 20 years connecting innovative products and ideas with like-minds and markets. With her Political Science degree from Dalhousie University, extensive leadership and media training, and ongoing pursuit of a certificate in public relations, Margaret parlays both her long practical program development experience and trademark enthusiasm into actionable strategies that help propel MindFuel programs into the market. The real catalyst for her though, is being part of making science exciting and "fun" for her son in ways it never was for her. Margaret's "renaissance woman" sensibilities mean her broad and diverse range of passions and interests – everything from bio-science to modern art to the quest for the perfect margarita – can all co-exist in perfect covalent harmony. A state which allows her own elemental 'fire" to inform every aspect of MindFuel's program development initiatives.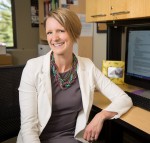 Caitlin Quarrington
MindFuel
As an educator and creator of learning experiences, Caitlin's focus is on engaging students in STEM (Science, Technology, Engineering, and Math) in an interdisciplinary context. She began her career in informal science education, creating children's workshops and summer camps, and over the years has worked with numerous other non-profit organizations with the mission of enhancing youth education both in the classroom and beyond. Caitlin holds an Honors Bachelor of Science in Physiology and Developmental Biology from the University of Alberta and a Bachelor of Education from the University of Calgary, specializing in secondary science. In her current position as Manager of Education with MindFuel (Science Alberta Foundation), she creates both digital and hands-on resources that address innovation and entrepreneurship coupled with STEM, and also collaborates with diverse stakeholders to create meaningful community partnerships to further K-12 education.

Mark Zwicker
MindFuel
With over ten years leading outreach programs that give youth first-hand experience with STEM careers, Mark is excited to equip participants in MindFuel's Edacity program with the skills and inspiration to explore exciting and sometimes unusual opportunities that lie at the intersection of science and entrepreneurship. Motivated by his background and computer science and passion for program management, Mark enjoys grappling with big challenges and dreaming up smarter solutions. When he's not spreading his love of science and technology, Mark experiments with behavioural science at home (training his dog!).
Save