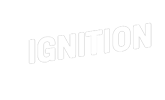 Bringing the spark to teaching
This has taken me less time to plan, but I've spent more time teaching this unit.
Ashley Barrington
Ignition Pack, a permanent classroom resource, transforms classroom teaching by combining the best of 21st century learning, hands-on resources and digital components. Each Ignition Pack contains the resources educators need to teach a full unit of science – over 40 resources and 25 hours of teaching material – for grades 4-9.
Instead of following along with textbooks or ritualized learning, students engage with content through exploration, experimentation and questioning. Students have always been curious, asking questions and seeking to understand the world around them. Traditional teaching has shown students what others have accomplished, explored and unearthed, focusing on outcomes that are already known.
Ignition Pack gets students to interact with hands-on science, allowing them to discover and explore the world around them through their own observations. This process encourages creativity and critical thinking and allows students to develop a sense of independence and autonomy that leads to higher motivation and understanding in science.
Whether someone is teaching science for the first time, or is an experienced teacher, Ignition Pack delivers resources that bring new ideas to teaching science.