As part of MindFuel's mission to make STEM education accessible to all, we know how important scholarships are for post-secondary students. In partnership with CDL-Rockies and GrowSafe Systems, recently we were pleased to award the scholarships to three exceptional students from the many talented and worthy applicants, and support their pursuit of post-secondary education in STEM (science, technology, engineering, math).
 While each scholarship is based on unique eligibility requirements, participation was open to all grade 12 students in British Columbia, Alberta, Saskatchewan and Manitoba, including youth often under-represented in STEM — women, newcomers to Canada, racialized individuals, rural, remote and Indigenous youth, the economically disadvantaged, and members of the LGBTQ2S+ community.
"Together with our partners, CDL-Rockies and GrowSafe Systems, we are excited to award youth who inspire with scholarships to help them pursue their post secondary passions," says MindFuel CEO Cassy Weber. "The three young women who received our scholarships are destined for big things.  And we look forward to learning about their future adventures and successes."
 CDL-Rockies Opportunities Scholarship recipient: Sabrina Pricope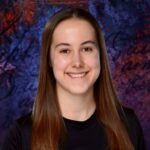 The CDL-Rockies Opportunities Scholarship is geared toward making a positive contribution to ending the gender gap in STEM, while encouraging the best and brightest students to explore opportunities within the prairies. Scholarship recipient Sabrina Pricope is currently studying physics at the University of Alberta, and is designing an app called Study Without Bounds, which is expected to be a tool for other students to use in their own pursuits of studies in STEM.
"I have always been fascinated by the beauty and intricacies of math and applied science, and am extremely excited to be surrounded by University of Alberta scientists, mathematicians, researchers, and designers who are leaders in their respective fields," Pricope says. "The 2022 MindFuel / CDL-Rockies Opportunities Scholarship is supporting my journey in STEM, while also helping me contribute to the creation of a brighter future with increased resources for students and higher rates of STEM involvement."
Stanley Dana Weber Memorial Scholarship recipient: Seth Perez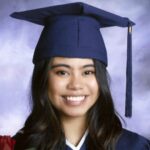 Seth Perez's participation in the Big Data Challenge, MindFuel's Tech Futures Challenge and iGem is what led her to pursue STEM in post-secondary education. Now a first-year biochemistry student at the University of British Columbia, she is making strides to turn her extracurricular activities into a long and fruitful career in STEM.
"MindFuel has provided me with countless high school opportunities that have expanded my thought processes, work ethic, and career opportunities. The Stanley Dana Weber Memorial Scholarship has greatly aided in my pursuit of an education and a profession in STEM, and has allowed me to grow as a student, both in academic and extracurricular areas," says Perez.
GrowSafe Systems Founders Scholarship recipient: Allyssa Bontilao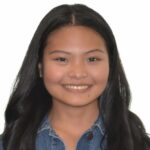 The GrowSafe Systems Founders Scholarship, in memory of Dr. Terry Rachuk, is awarded to one recipient annually, who is graduating from an Alberta high school and entering first year in a STEM related program at an Alberta-based post-secondary institution. Scholarship winner Allyssa Bontilao is currently studying cellular biology at the University of Alberta, with hopes of helping people gain more understanding of genetic diseases and other cellular abnormalities.
"I am genuinely grateful to have been awarded the MindFuel and GrowSafe Systems Founders' Scholarship, which will help me succeed in my current journey as a young woman in STEM. I am devoted to participating in the Department of Cell Biology and being surrounded by individuals who are just as dedicated and eager to be future world leaders in genetics and cellular biology."
Please visit MindFuel's Scholarship page to learn more about our scholarship opportunities and our 2022 recipients. If you are interested in supporting the program so that we can reward even more hard-working students in STEM, consider donating to our scholarship program here.