MindFuel makes STEM education and the innovation space more accessible for more young people , most especially those who are from traditionally underrepresented demographics. At the core of everything we do is the belief that we all benefit when more diverse voices are heard from.
And so MindFuel is very pleased to announce that, along with our partner CDL-Rockies, we've awarded scholarships to two quite exceptional young people as they begin their post-secondary journey. This scholarship is funded by Alison Sunstrum who is the founder and CEO of CNSRV-X Inc. and the founding partner of CDL-Rockies' Ag stream.
Participation was open to grade 12 students graduating from an Alberta, Saskatchewan or Manitoba high school, who identify as either: women or two-spirit, transgender or non-binary.
MindFuel CEO Cassy Weber says, "We are committed to empowering the next generation of innovators, with a focus on making the innovation space accessible to everyone. The scholarships we offer with our partner, CDL-Rockies, provide a unique opportunity for underrepresented youth to gain access to skills development and innovation practice, critical to fostering a diverse and inclusive innovation landscape in Canada. This year's awardees are noteworthy in having been the most impressive among a wide field of deserving candidates. I'm so very excited to see where their post-secondary pursuits lead them."
The CDL-Rockies Opportunities Scholarship is geared toward making a positive contribution to ending the inclusivity gap in STEM, while encouraging the best and brightest students to explore opportunities within the prairies.
CDL-Rockies Opportunities Scholarship recipient: Paige Thompson – Olds, AB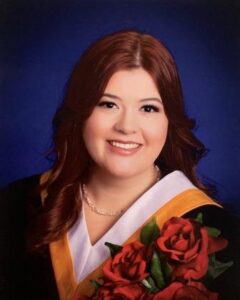 Paige Thompson is an aspiring architect. She sees in the future "a world of STEM, where new and old technologies overlap and are challenged to create a more sustainable and efficiently built environment." MindFuel and CDL-Rockies share this vision, and we believe young people like Paige are poised to do big, important things in the world.
"I want to extend my deep appreciation to the MindFuel team, the Board of Directors and the CDL-Rockies for selecting me as a recipient of this scholarship. As a first year student at the School of Architecture, Planning and Landscape at the University of Calgary I am already learning more about how the collaboration of STEM and design can lead to a more sustainable future. Design has always intrigued me because it is prevalent in every aspect of our built environment. What fascinates me even more is that, in order to develop a world that is sustainable, equitable and socially inclusive, we must incorporate new, innovative technologies. That is where my interest and love of STEM emerged. I am incredibly grateful to receive the MindFuel and CDL-Rockies Opportunities 2023 Scholarship because together they celebrate how STEM can make a difference in our urban, technological and social landscapes. I look forward to continuing my education and to one day open my own architectural firm that focuses on how STEM and design can construct an improved built world."
CDL-Rockies Opportunities Scholarship recipient: Erica Chow – Calgary, AB
Scholarship recipient Erica Chow is currently studying Computer Sciences at the University of Calgary.  She has participated in the Technovation Challenge, and her teams have designed and built mobile apps focused on sustainability.
"I am truly grateful to have been awarded the CDL-Rockies Opportunities Scholarship. I am currently majoring in Computer Science at the University of Calgary with a minor in Management and Society. I am passionate about finding ways in which technology can assist us in finding solutions to global problems such as the climate crisis. During the next few years, I hope to meet like-minded individuals who are as passionate as I am about using technology to better society. The CDL-Rockies Scholarship will allow me to pursue my education in Computer Science alongside my interests and goals. I am extremely honored to have been awarded this scholarship and am grateful for the support of MindFuel and the CDL-Rockies program."