Get ready for a standing ovation as MindFuel, the driving force behind youth engagement in STEM innovation, takes its final bow on the finale of its 100 Days of Canadian Youth Innovation. It's been an honour to highlight the ingenuity, resilience and limitless potential woven by the brilliant young minds of Canada.
Through this social media campaign, MindFuel captivated minds with stories and awe-inspiring innovations. These young visionaries across 1,600 communities continuously prove that greatness knows no age, propelling Canada's talent pool into uncharted territories. MindFuel is paving the way for a new generation of innovators, equipped with the skills, confidence and immersive learning environments needed to become the driving force of Canada's innovation ecosystem.
"Our mission knows no bounds. MindFuel champions under-represented youth, opening the doors of innovation to all," says Cassy Weber, CEO of MindFuel. "Thanks to the generosity of organizations like Cenovus Energy and Future Skills Centre, MindFuel has armed female, Indigenous, newcomers, racialized and economically disadvantaged youth with an unprecedented array of resources. This support has laid the foundation for a diverse and resilient STEM workforce—an essential pillar for Canada's future."
MindFuel's 100 Days of Youth Innovation culminated in the TFC Prototype Showcase at Maker Faire, where aspiring innovators showcased their creations, gained insights from industry leaders and competed as they would in a large-scale showcase. Here are some highlights from the winning projects:
FabriFuel: Renert High School (Calgary)
FabriFuel is a groundbreaking project that addresses the pressing environmental issue of fabric waste. By utilizing a unique 3-step enzymatic process, this team has developed a solution to fully degrade and metabolize polyethylene terephthalate (PET) found in textile polyesters.
Winner of:
– Best Prototype
– Most Innovative
CholesterLock: University of Calgary iGEM3
CholesterLock offers a better alternative to current cholesterol-lowering medications. By inhibiting NPC1L1, a protein involved in cholesterol absorption, CholesterLock effectively lowers LDL cholesterol levels. With high specificity and targeted action, it minimizes side effects common in other drugs.
Winner of:
– Best Prototype (Collegiate Level)
– Most Innovative (Collegiate Level)
CCHS Project CRIT: Canmore Collegiate High School
The Project CRIT team are on a mission to protect water bodies from toxic Cyanobacteria. With their portable water test kit, they will determine toxicity levels and identify harmful toxins that threaten ecosystems and organisms.
Winner of:
– Best Prototype Runner-Up
Open ReaAIb: University of Lethbridge
NeurAlbertaTech, a pioneering team from uLeth in Lethbridge, AB, is revolutionizing brain health assessment for athletes with traumatic brain injuries. Through their expertise in coding, robotics and app development, these students are making significant strides in improving athlete well-being.
Winner of:
– Best Protoype Runner-up (Collegiate Level)
Shahauna Siddiqui, MindFuel's board chair, embodies the spirit of nurturing Canadian talent and forging unbreakable connections with mentors and industry leaders. She says, "MindFuel paints a vivid tapestry, igniting the brilliance of our youth and encouraging them to pursue their dreams, where limitless opportunities await."
MindFuel's transformative youth projects foster dedication, teamwork and innovative learning. Powered by the Tech Futures Challenge (TFC), they guide Canadian youth through mentorship, collaboration and experiential learning. TFC equips them with essential skills in digital literacy, coding, robotics, AI, machine learning, synthetic biology, nanotechnology and problem-solving, shaping a future fueled by innovation.
To review MindFuel's 100 Days of Youth Innovation, you can visit Facebook, Instagram, Twitter, LinkedIn or the MindFuel Website.
About MindFuel
The MindFuel Foundation is a registered charitable organization committed to creating young innovators. Since 1990, we have been developing and distributing captivating, high-quality, 21st century programs that ignite a passion for science, technology, engineering and math (STEM) innovation in students of all ages. The programs are technology based and technology infused, developed to serve both in-class and extracurricular learning. To date, MindFuel has invested over $120M into Canada's innovation ecosystem in over 1,600 communities. It serves underrepresented youth populations, including Indigenous students, girls in STEM, the economically disadvantaged, remote/rural students and newcomers to Canada.
MindFuel also delivers eLearning programming through its wholly owned subsidiary, Wonderville Enterprises Ltd., which reaches hundreds of thousands of teachers, students and parents each year in every province and territory, supporting over 600,000 learning sessions annually in Canada and over 6,000,000 globally. Since inception, MindFuel has delivered over 147,000,000 learning sessions in over 190 countries with its online STEM programs.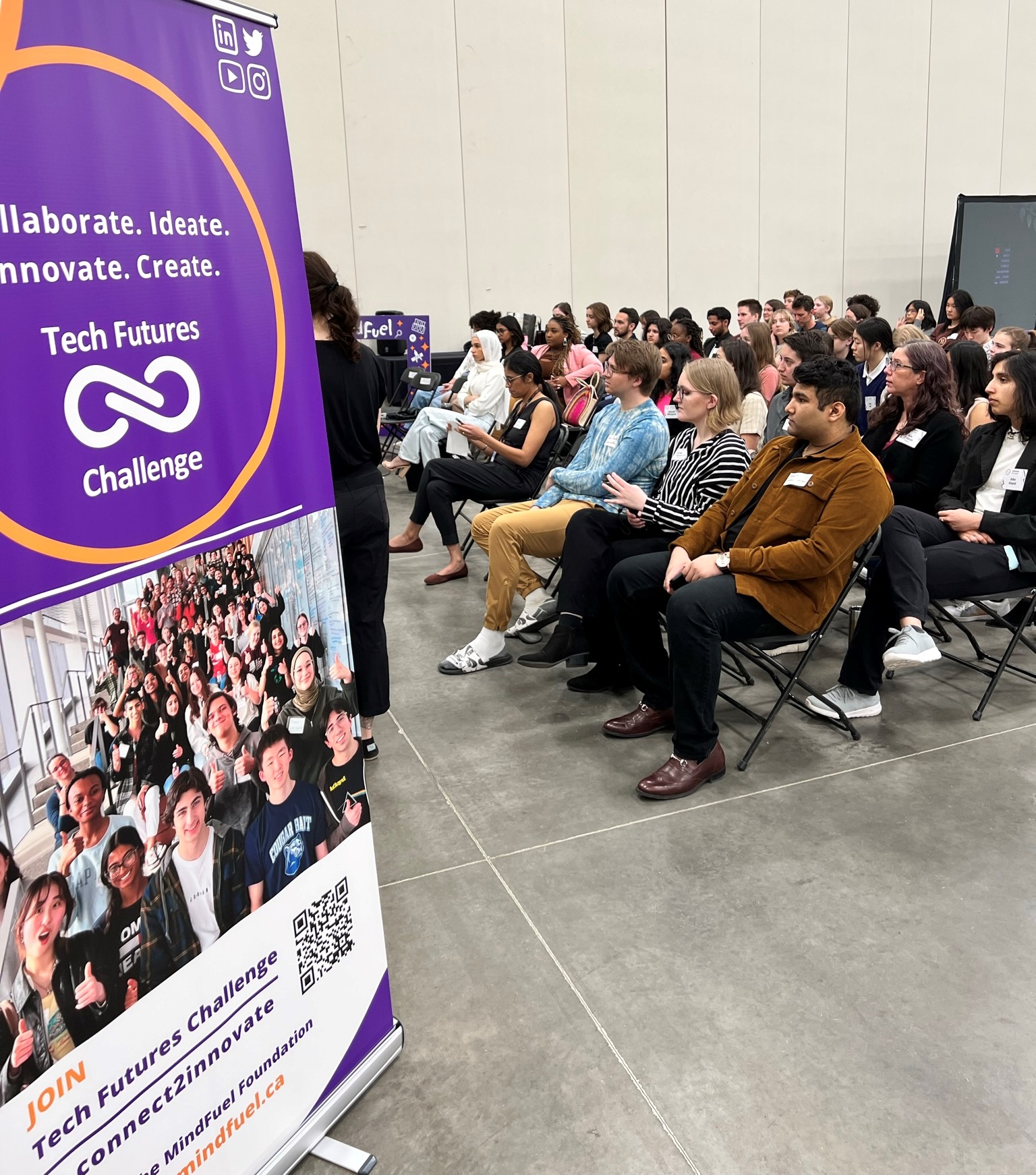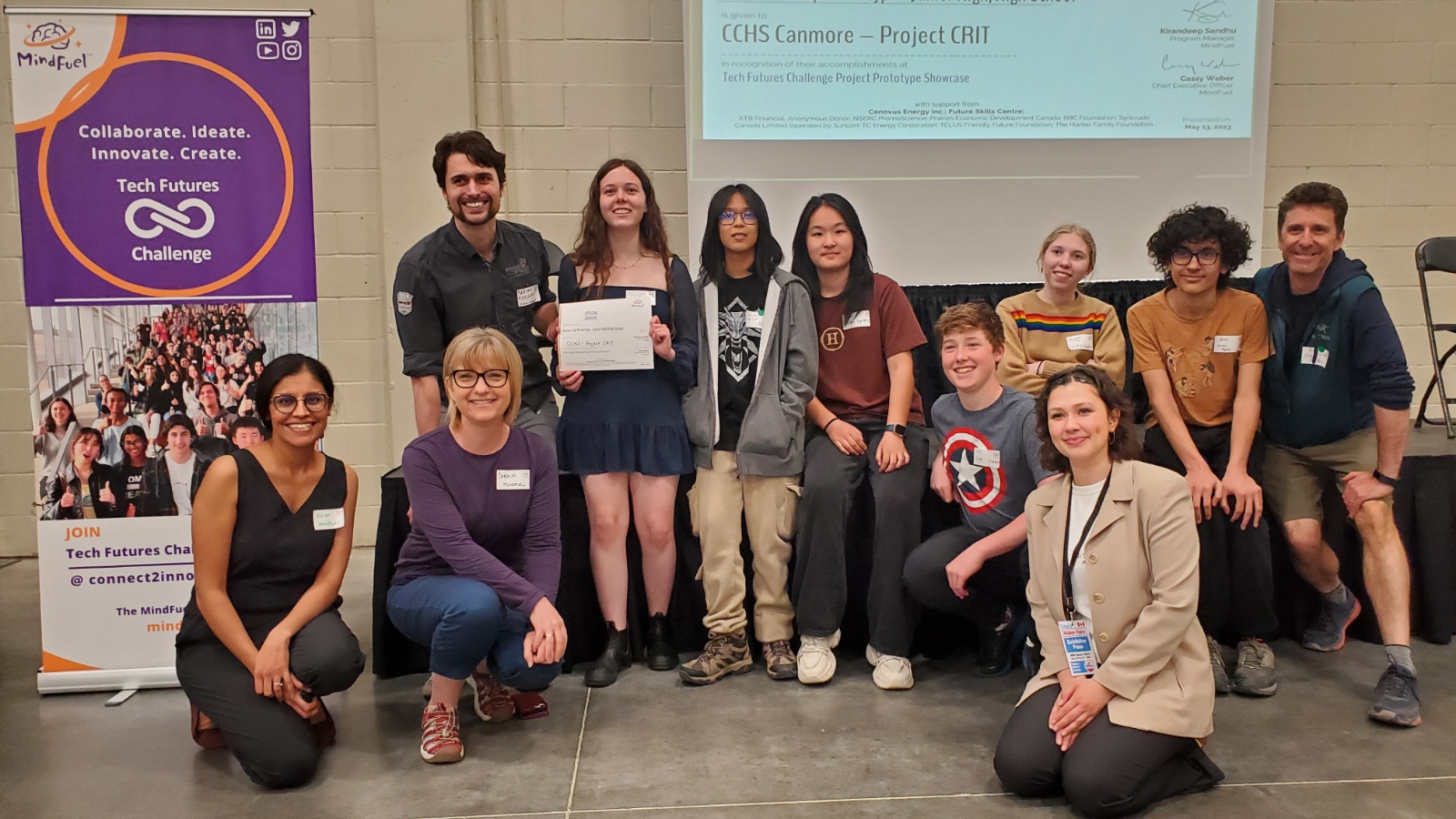 Images from the Tech Futures Challenge Prototype Showcase.
May 2023